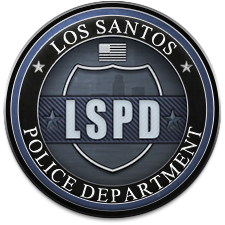 Los Santos Police Departement
                                                 ((IC SECTION))
PERSONAL INFORMATION
Firstname: Terry
Lastname: Crimstone
Age: 24 tahun
Gander: Male
Date of birth: 27 maret 1993
Place of birth: Amerikan Samoa
Phone Number: 1094945
Address: Apartement of ganton
LICENSES SECTION
Do you have a driving license? Yes
Do you have a firearms license? No
QUESTION SECTION
Why would you like to be a part of the LSPD?: Karena dari kecil saya bercita-cita menjadi police dengan tujuan menangkap penjahat dan menilang masyarakat yang melanggar lalu lintas dan meringkus orang yang terkait dengan illegal seperti pengedar crack,pot,gun dan robber. Oleh karena itu saya ingin bergabung di San Andreas Police Departemens.
What contribution will you give to LSPD?:Saya Ingin Membantu Pihak San Adreas Police Departemens dengan menambahkan tenaga kerja.
                                                              ((OOC SECTION))
Nama: Sulhan Arya
Umur: 15
Alamat: Pontianak, Jl.Tebu GG.soka blok j2 no1
Apakah anda punya aplikasi teamspeak?: Tentu
Apakah anda punya mikrophone?: Tentu
Kenapa anda ingin menjadi anggota LSPD?((Secara OOC)): Karena Ingin BerRoreplay seperti Police layaknya di dunia nyata dan karena Faction ini paling terkenal di IC.
Sebutkan semua character kamu berserta levelnya: Terry_Crimstone [2]
Link FB: Shulhan Arya
Foto IRL:
Screenshot /stats:
https://i.servimg.com/u/f58/19/70/32/64/sa-mp-10.jpg
Saya Sulhan Arya siap mempertanggung jawabkan apa yang saya tulis di formulir ini.